Our Services & Rates
Introducing our new Overnight Boarding Snug MVP Care for our furry friends
When you book online, you get the VERY BEST pricing!
Take the time to expedite your check-in and make sure we get all the details covered: please fill this out before, email it, or bring it in: PRE BOARDING FORM
What our MVP Care will include for your pets while boarding with us are the following:
A live person monitoring your pet 24 hours a day
Two treats given twice a day
| | |
| --- | --- |
| | |
| Small MVP Care $49.00 | Buddy $40.00 |
| Medium MVP Care $54.00 | Buddy $46.00 |
| Large MVP Care $64.00 | Buddy $52.00 |
| Suite MVP Care $91.50 | Buddy $56.50 |
| Prem Suite MVP $104.50 | Buddy $56.50 |
Executive Suite MVP Care flat Rate of $120.00 per night Buddy $65.00
CATS
Cat $42.50
Buddy $36.00
Cat MVP Care $42.50
Buddy $36.50
Cat Deluxe Suite: $78.00
Buddy Boarding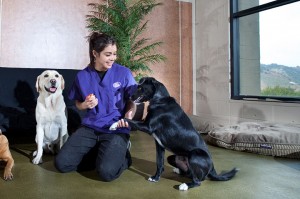 If your pet is a social one, he or she will probably want to be cage-free and in the company of fellow furry friends while Mom and Dad are gone. Snug has just the solution to make sure your pet's stay with us isn't a lonely one: buddy boarding.
Groups of dogs in the same weight range are kept together in a large area that is constantly cleaned and maintained. One of our highly trained staff members provides around-the-clock supervision. Each dog is fed individually twice a day.
Buddy boarding offers a great alternative for dogs that do not do well in a normal boarding environment. What happy dog couldn't use some extra playtime and socialization, anyway? Of course, a stay at Snug Pet Resort wouldn't be complete without your buddy getting a complimentary bath. That way, he or she heads home feeling good and looking good.
RATES:
$50 daily per dog
$66 daily holiday rate ($10 off each additional pet)
Rates include:
24-hour supervision
Individual meal times twice a day
Play time and exercise with other friendly, similar-sized dogs around the clock
Comfortable beds for lounging
Bath on exit
REQUIREMENTS:
All dogs must have proper vaccines:
DHLPP, 1-year or 3-year
Bordetella within the past 6 months
Rabies vaccine, 1-year or 3-year
Negative fecal test in the past 6 months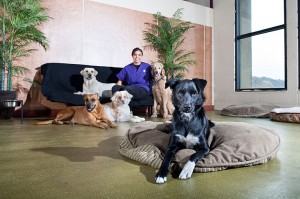 All dogs must pass an evaluation performed by one of our experienced trainers to determine if your four-legged friend is a good fit for cageless boarding. This test must be done prior to when your dog coming in for his or her boarding stay. It is best to schedule a time to bring your pet in and meet with a trainer for the evaluation. It only takes a short time.
To save time, please fill out these forms and bring them with you:
| | | |
| --- | --- | --- |
| | Single Dog | More Than One Dog |
| Daily | $30 per day | $25 each additional pet |
| 5-Day Work Week Pass | $125 | 10% off additional package |
| 10-Day Work Week Pass | $240 | 10% off additional package |
| 1-Month Unlimited | $485 | 10% off additional package |
| Half Day | $22 | $15 each additional pet |
| 90-Day Package (No Expiration) | $1,800 | 10% off additional pet |
| Training During Daycare | $50 | Each 15 min. lesson |
| Private Daycare | $40 | Daycare for the pet that prefers to fly solo. |
Individual Playtime

For the pet that loves to be outside with friends hanging out by the pool or chasing a ball! 30 minutes each time.
$10

TLC

Who couldn't use a little more tender, lovin' care? If you think your best friend might need some while staying with us, we would love to do it. 15 minutes each time.
$8

Group Play

For the dogs that love to be playing with their friends or just hanging out under the tree with them, this is the perfect additional outdoor time.
$8

Providing Food

Here at Snug we prefer to keep your dog on his or her usual diet, but if that can't happen, we can feed them our food. We feed premium food.
$2 per feeding

Bully Stick or Other Boutique Munchie

Around here, so much fun is had that sometimes our guests get the munchies midday. We would be happy to make sure your pet stays energized while having fun.
$5

Chauffer Service

We can pick up or drop off your pet if needed. We offer door-to-door service.
$8 within 5 miles, $1 each mile over

Sport Package

Let your pet get in shape while staying at Snug. Package includes play time everyday, an extra walk around Snug and a training lesson everyday.
$50 additional per day

Snug Spa

We offer all kinds of wonderful spa and grooming services for your pet. Please be sure to check out our grooming page for more information.
Click here for grooming