Buddy Boarding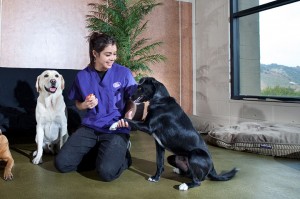 Buddy boarding is for the pet that prefers to be cage-free and wants to hang out with his buddies while Mom and Dad are gone. Buddy boarding offers a great alternative for dogs that do not do well in a normal boarding environment and could use some extra playtime and socialization. Groups of dogs in the same weight range are kept in a large area together. There is around-the-clock supervision from one of our highly trained team members. All dogs are fed individually twice a day. The area they are kept in together is constantly cleaned and maintained to ensure your buddy has as good a time as you do while you're away. Of course, a stay at Snug Pet Resort wouldn't be complete without your buddy getting a complimentary bath on exit, so he or she leaves the resort feeling good and looking good.
RATES:
$50 per dog, per day
$66 holiday rate, per day
$56 additional pet holiday rate, per day
Rates include:
24-hour supervision
Feeding individually twice a day
Play time and exercise with other friendly, similar-sized dogs around the clock
Comfortable beds to lounge on
Complimentary bath on exit
REQUIREMENTS:
All dogs must have proper vaccines:
DHLPP, 1-year or 3-year
Bordetella within the past 6 months
Rabies vaccine, 1-year or 3-year
Negative Fecal test within the past 6 months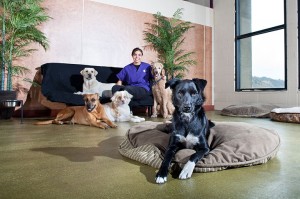 All dogs must pass an evaluation performed by one of our experienced trainers. This test must be done prior to your dog coming in for buddy boarding. The test takes only a short time and allows us to determine if your four-legged friend is a good fit for cageless boarding. It is best to schedule a time to bring your pet in and meet with a trainer for the evaluation.